Great Gatsby Clothes for Men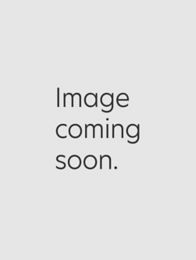 With the release of movies like the Great Gatsby, Hollywood is showing a completely different era of men's clothing than they have in the recent past. The 1920's are renowned as a time of lavish spending and fun. It's also the time when the men's suit as it is known today first took shape. There have been very few changes to the overall style of the men's suit since the 1920s, making any vintage Great Gatsby item or clothing an instant timeless classic that can be worn with ease in the modern day.
Here are the 5 Great Gatsby clothes for men that you rmust wear:
High-waist Slacks – Slacks had high waists to avoid the embarrassment of showing the shirt between the vest and pants of the suit. The leg width could vary widely, with some taking the jazzier wide leg style to extremes. Pants with high waists tend to have a more elegant look for the modern day than those that commonly fall off the hips.   This is one Great Gatsby men's fashion trend that would do well to catch on again.
Flat Caps – This classic cap is still worn today by up and coming and fashionable young men. The flat cap is very close to a modern baseball cap, but with a more elegant style. Today, you can see men on television and movies sporting this 1920's style cap to great effect. The 2013 Great Gatsby movie featured the Straw boater hat instead of the flat cap. Boater hats were quite popular in summer for men but I doubt they will catch on in fashion today. 
Three Piece Suits – Double breasted three-piece suits were the trend of the day. Single breasted suits were also common, but less traditional. A vest was always worn to complement or contrast with the color of the suit itself. A vest just adds that extra bit of style to a suit. When it comes to Great Gatsby clothes, the three-piece suit was the most popular style for men. It was worn at all times, whether to work, at home, or to a party or social event. Men of that era wore suits with pride.
Collar Bars – A collar bar is a neat little accessory that adds style to the necktie and holds the collar firmly in place. For the fashion forward, a suit-wearing gentleman of today, a throwback to the collar bar is an elegant addition to your suit.
Monogrammed Shirts – Adding some personality to your shirts with monogramming makes for a unique clothing item that will help you stand above the rest. Possibly a bit fancy, but monogramming does add a touch of elegance to any shirt.
To add any of these 1920's items to your wardrobe follow the links to each item. Here at VintageDancer we search the web collecting the best vintage inspired  new clothing for men and women, sorted by era, to help make your shopping easier. If you need help finding vintage style clothing, shoes, or accessories be sure to contact us. 
To learn more about 1920s fashion history join the 1920's Style Guide free email series.